Due to the satyagraha that began on September 2, 5.5 lakh metric ton of coal has accumulated, and smoke was reportedly seen rising up recently from the dump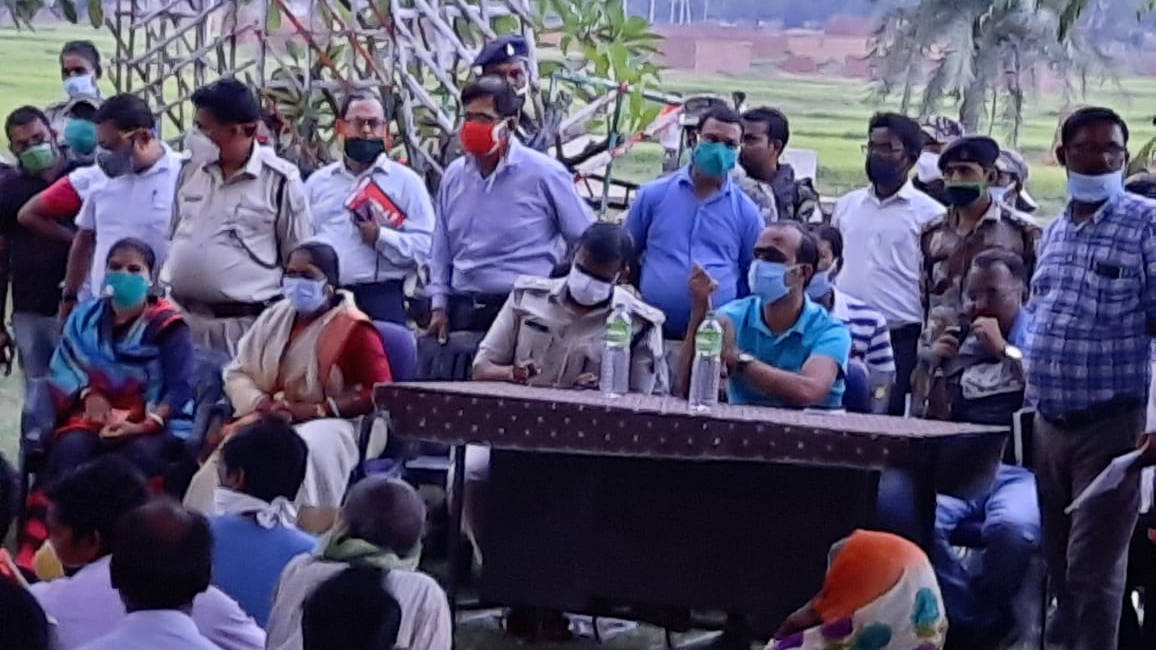 ---
---
Deputy commissioner Aditya Kumar Anand and superintendent KarthiK S visited Chepakala village in Barkagaon block (35 km away from Hazaribagh district headquarter) on Monday to convince protesting villagers to allow resumption of coal transport. 
Villagers have been on satyagraha since September 2 at the National Thermal Power Corporation's (NTPC) Pankri Barwadih coal mining project, demanding increased compensation, jobs and compliance with other norms.
They have blocked the routes for transportation to 40 different NTPC projects across the country since then.
As a result, a stock of 5.5 lakh metric ton of coal has accumulated, and smoke was reportedly seen rising up recently from the dump.
NTPC officials met Anand on Friday evening, requesting immediate intervention to start transportation, fearing massive fire hazard and loss.. 
The meeting started at 5 in the evening and ended at 7 PM with villagers refusing to call off their agitation. 
Anand said NTPC has been able to control the flames for now, but it will be difficult for them to contain the risk if the entire coal stock catches fire. This will also result in an environmental disaster, apart from denting the government's coal reserves. 
Taking cognizance of the villagers' demands, Anand said the government will duly consider them, but coal transportation should resume as soon as possible. 
NTPC's executive director Prashant Kashyap, sub-divisional officer Vidya Bhushan Kumar, SDPO Bhupendra Raut, circle officer Vaibhav Kumar Singh and block development officer Prawesh Kumar Saw were also present at the meeting.